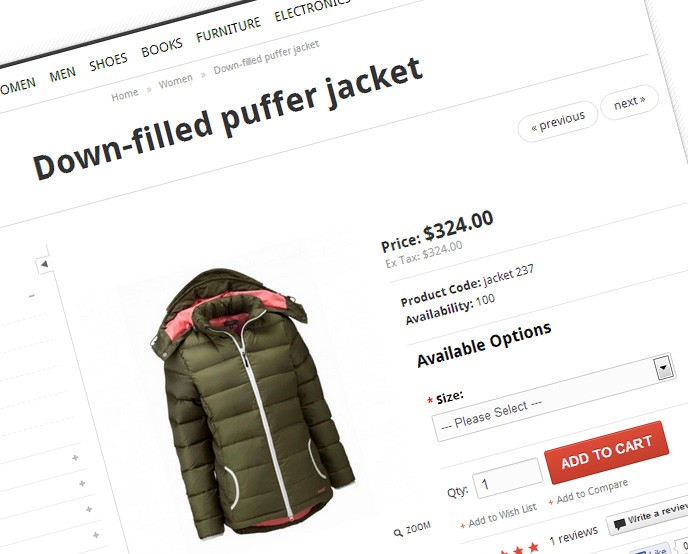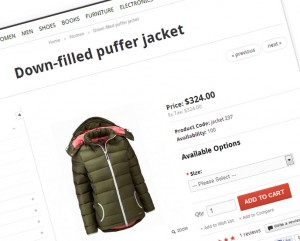 New

Sellegance for OpenCart 1.4.0

A new release with important changes:
Added option to enable/disable responsive layout
Added Nivo Slider
Added previous/next product (vQmod)
Added custom body classes for advanced customization (vQmod)
Added Facebook Like Button
Supports responsive videos
Moved Hide Wishlist and Comparison to vqmod
Moved Product Image Zoom to vqmod with performance improvements for thumbnails
Fixed missing language variable in guest checkout
Fixed Subcategory Thumbnails for compatiblity with other modules (vQmod)
Added more custom color options in the theme module
Minor CSS fixes
Updated documentation
How to update?
Remember that you need
Vqmod
installed.
Reupload the files and make sure to save your settings in the Sellegance Theme Options module.
Edit your Image Settings in System > Settings > your store > Image tab. Change Additional Product Image Size to 62×62.

If you are using the function to hide the wishlist and comparison links upload the files sellegance_remove_comparison.xml and sellegance_remove_wishlist.xml from the Additional Extensions folder to vqmod/xml on your server.
Clear your vqmod cache.
Let me know your thoughts 🙂
If you have any issues contact me through my profile page on Themeforest.